There are many dimensions to the Magic City — which is why we're rounding up the places, things, and people that are moving our city's cool culture forward. Here's what we're up to right now:
#KrüsApproved I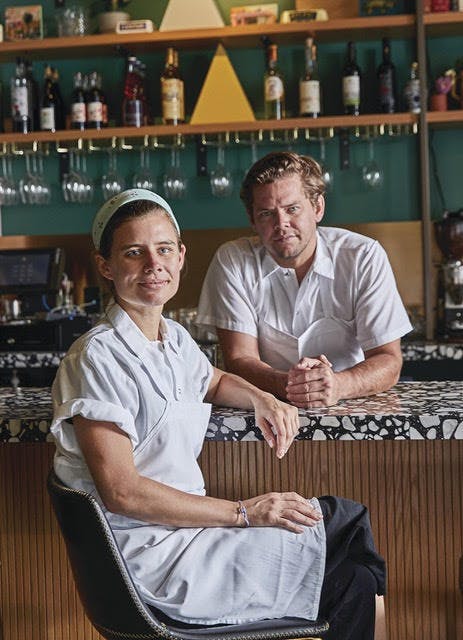 Savoring: Boia De
It might seem crazy for one restaurant to promote another, but we think the world should be seeing more of this. Yes, critics, influencers and diners play an incredibly important and necessary role in informing the decisions of others. But, why shouldn't those with the true blood, sweat, and tears of operating restaurants weigh in on where people consider getting their next meal? We know what it takes to work in this world, and we know how to make tasty, delicious food; trust us in recommending eateries all over the Miami area! Every two weeks, we will highlight a local chef or restaurant that we feel is doing amazing things. To kick it off? Boia De. Even though they've been around for a minute, they're hands down our opening pick. If you've already been, you might start to think about a repeat visit. We're constantly craving the Potato Skins and Tagliolini Nero, which have been on the menu since the restaurant opened. Chefs Alex Meyer and Luca Giangrandi no doubt make Miami a more vibrant and unique city, and we hope you support them! Also: we love their wine list. @boiaderestaurant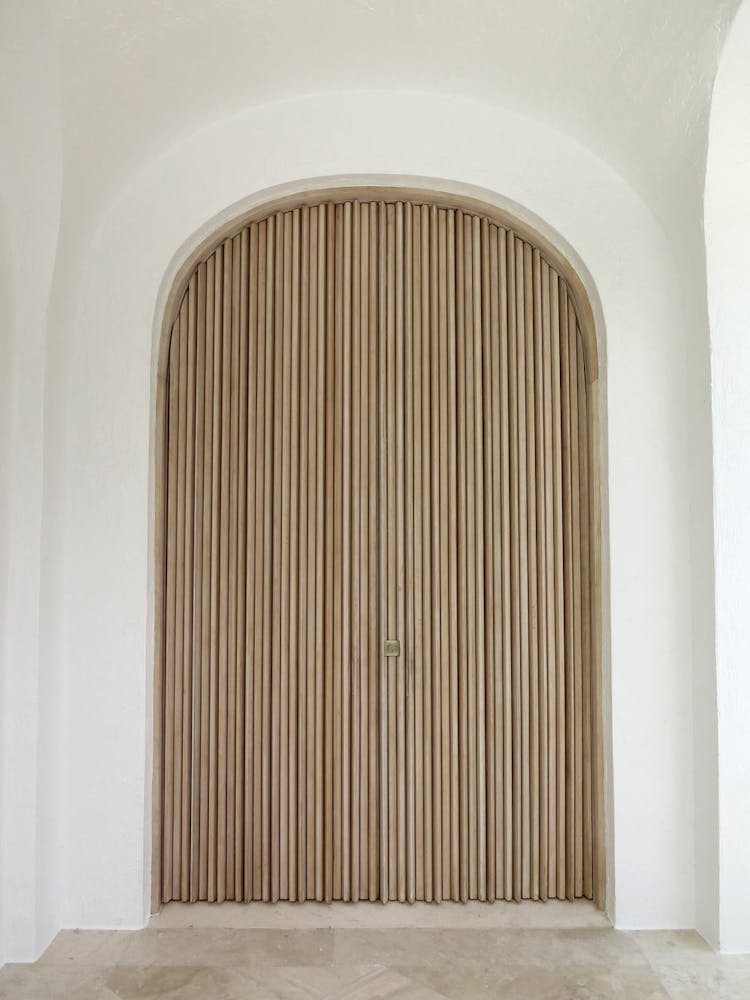 Design: Fabio Albino Roca
We love seeing stories like Fabio's. Beginning in the basement of a close friend's Brooklyn brownstone—and now operating a full space in the Bird Road Art District of Southwest Miami—Fabio has been encompassed by art, design and architecture ever since he was a youngster. Hailing from Caracas, Venezuela, his creative education took him to both Miami and New York, where he attended DASH and Cooper Union, respectively. Fabio then began his professional career working under the world-renowned interior designer Clodagh. Soon thereafter, Fabio started his side hustle. In the summer of 2015, Fabio moved to Miami to launch his entrepreneurial ambitions. His work is dreamy, and often has an ethereal, otherworldly character about it. We love seeing his success and look forward to supporting him in one of our future projects. @fabio_designs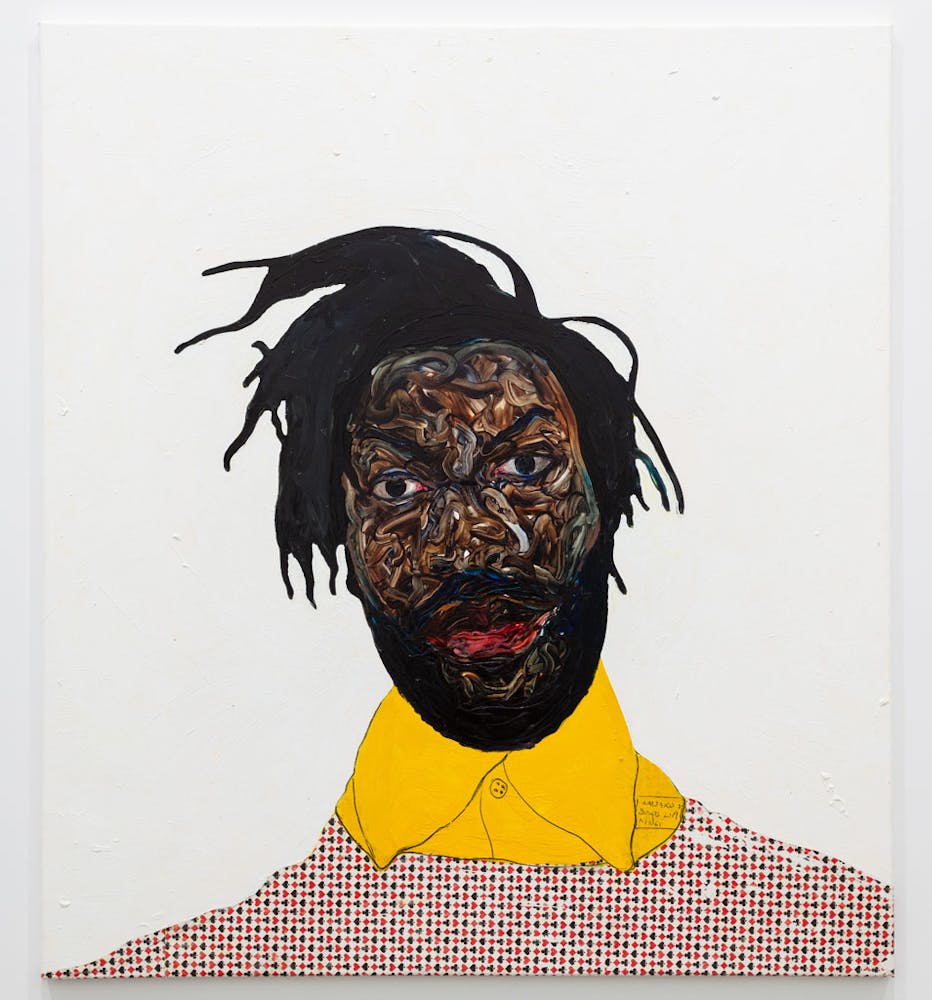 Discovering: Rubell Museum
The Rubell Museum's story is truly inspiring. The Rubell family created their impressive, internationally recognized collection by, essentially, trusting their instincts. They started collecting 54 years ago when Don Rubell was in medical school and his wife, Mera, was teaching at Head Start. To this day, along with their son Jason, they continue to collect with the same approach: if it feels right, they'll look into it. Back in the day, they acquired their first work after a studio visit. They could only afford it by paying in modest installments. Things grew from there, and they were among the first to discover and amass Jean-Michel Basquiat, Cecily Brown, Keith Haring, Rashid Johnson, Jeff Koons, Yoshitomo Nara, Cindy Sherman, Mickalene Thomas and more. We absolutely love the exhibit of their 2019 artist in residence, Amoako Boafo, and only wish we could afford one of the pieces now! The Rubell museum is an absolute must visit for locals and tourists, alike. @rubellmuseum


#KrüsApproved II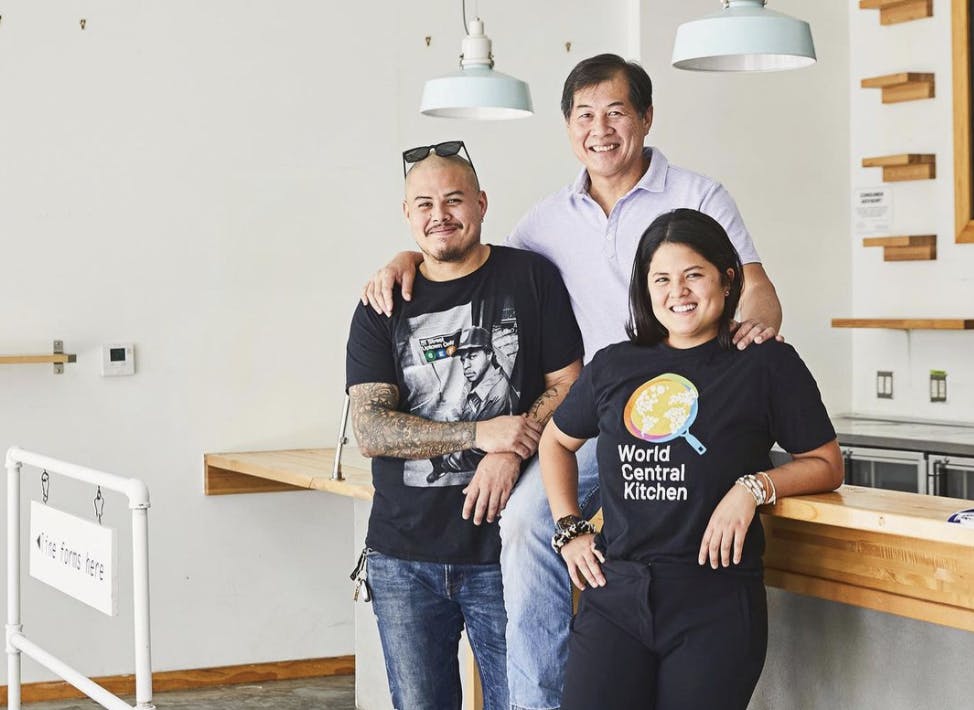 Savoring: Itamae
Since opening inside the Design District food hall, Politan, Itamae developed a cult-like following by serving flavorful Peruvian Nikkei cuisine. The food was so beloved, Itamae chef/co-owner Valerie Chang was named a semifinalist for the James Beard Award for Rising Star Chef of the Year. Despite COVID-19, the family-owned and operated restaurant—with Valerie, her brother Nando, and their father Fernando—has officially opened their long-awaited, standalone location in the Design District (inside the former Ella Coffee Shop space). Their extensive menu features dishes made with fresh-caught fish and seasonal veggies, alongside a killer line-up of natural wines. (Psst. When you go, don't miss the Clásico Tiradito, Smoked Fish Dip, and La Punta Cebiche.) @itamaemiami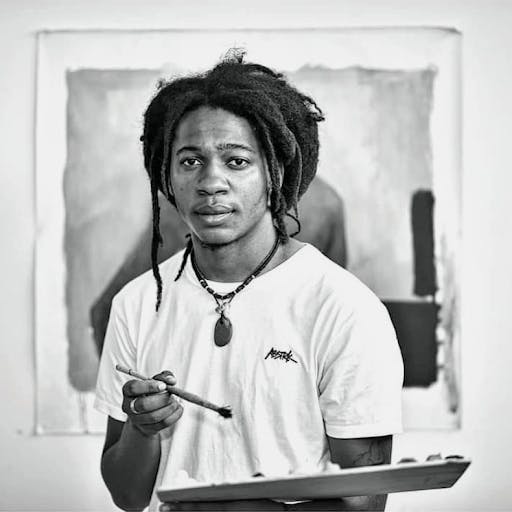 Discovering: Spinello Projects Gallery
Though Art Basel was canceled for 2020, Spinello Projects marches on—with the contemporary/experimental gallery highlighting the best of Miami's homegrown art scene. This past November, Overtown native Reginald O'Neil made his solo debut with his show, "At the Feet of Mountains," featuring powerful works addressing the Black community. No matter when you decide to visit Spinello, one thing is certain: You'll receive an intimate, in-depth look at Miami's cultural talent captured in a profound way. @l.e.other
#KrüsApproved III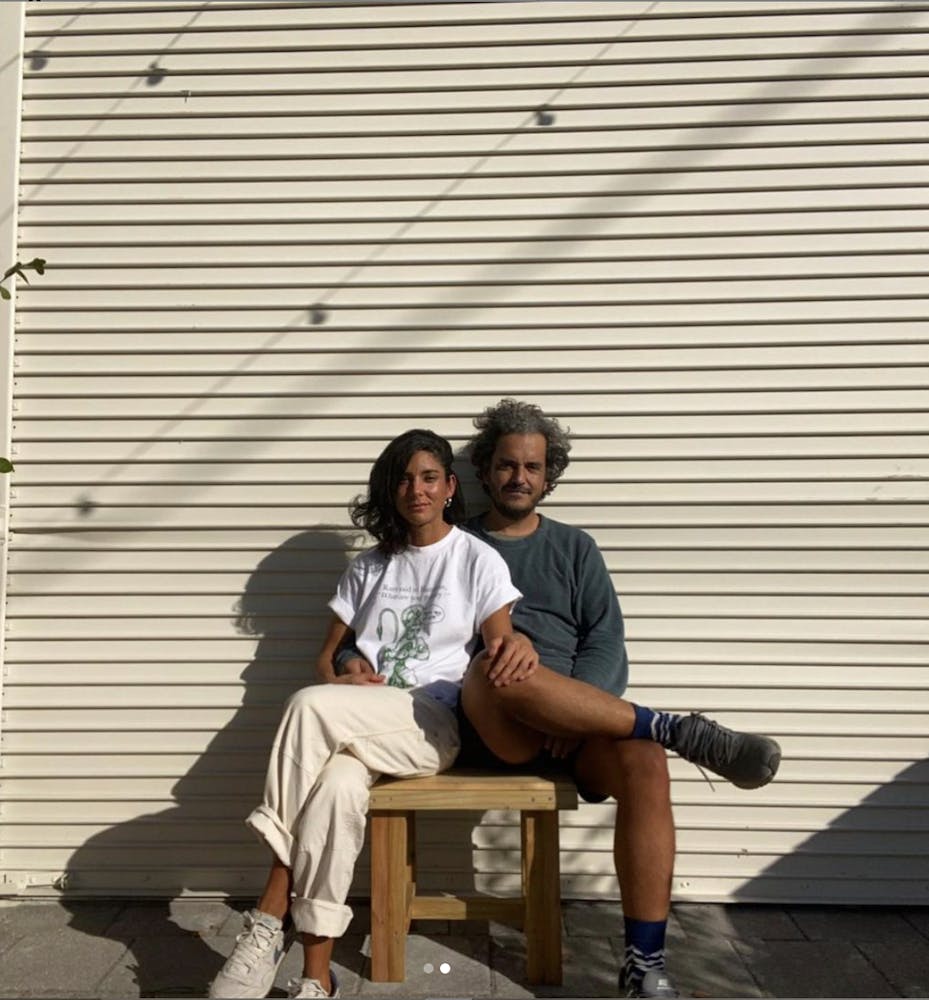 Savoring: La Natural
We know and love Palmar in Wynwood, so when we found out that the husband-and wife team behind the Miami-inspired Asian spot opened Miami's first-ever sourdough pizza and wine bar concept, we knew we were in for a special treat! La Natural in Little River has been in the making for quite some time now, and we're excited to say the restaurant has officially debuted! On the menu, expect a range of delicious pizzas made with naturally leavened sourdough, complemented by a natural wine bar with a killer set up of varietals. Follow @lanaturalmiami to stay updated. We'll see you there.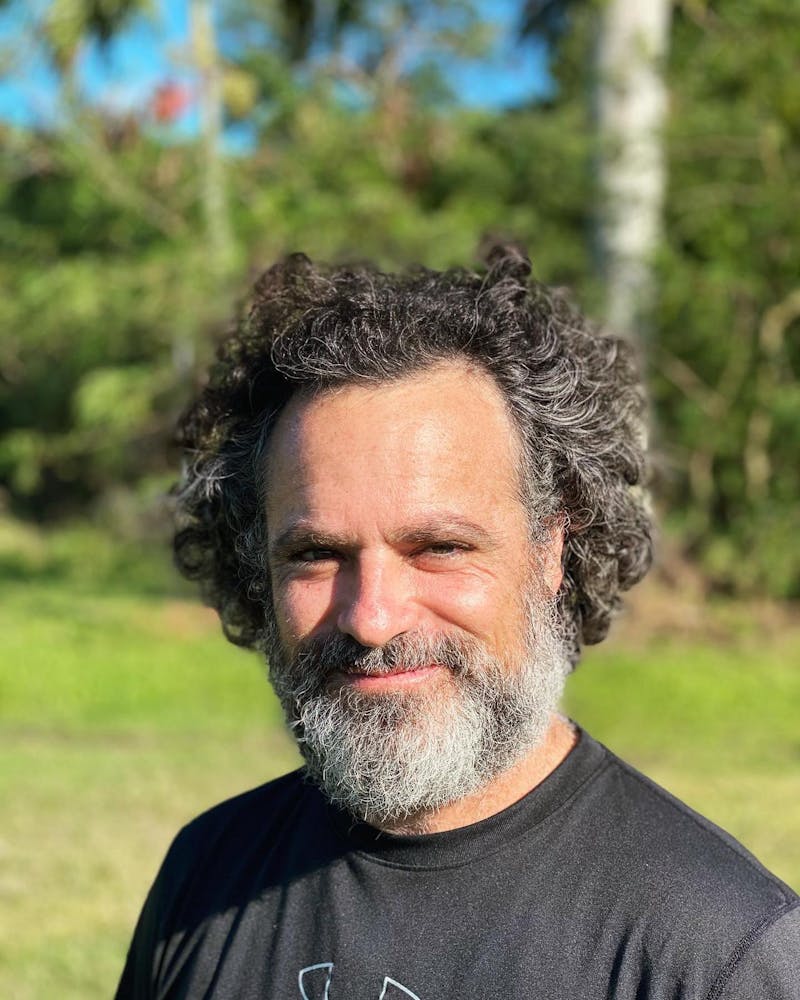 Discovering: Tiny Farm
Situated at the southern tip of South Florida, Tiny Farm in Homestead is behind a weekly produce box filled with fresh, locally grown veggies. Owned and operated by farmer-in-chief Roberto Grossman, Tiny Farm grows, picks, packs, and supplies everything by hand. Using organic practices, these veggies are as fresh and local as it gets. See for yourself by signing up for produce box deliveries, filled with a selection of the farm's best picks of the week. @_tinyfarm_


#KrüsApproved IV
Savoring: Unbranded Brewing
Inside a 30,000-square-foot building in Hialeah's LEAH Arts District, Unbranded Brewing is the area's first craft brewery — and it's worth checking out. With a 30-barrel brewing system — responsible for making Unbranded's flagship beers, including the Guava, a guava wheat beer, and the Golden, a golden ale — the taproom serves more than a dozen varieties, some seasonal and others signature. Our favorites? Unbranded's Hazy IPA series, featuring bold and juicy hop flavors; and the bright and refreshing Salt & Lime Lager.
Discovering: Everglades National Park
Winter in Miami is an ideal time to venture to Everglades National Park, an incredible sight located an hour outside of greater Miami. There's so much to explore at this ecological wonder, from sailing through mangroves on an educational boat tour to winding through the tropical wilderness on foot or bike. With hiking, wildlife watching, boating, and more, there's no shortage of ways to soak in the beauty and adventure that makes up the Everglades. Pro tip: With numerous park entrances and activities, we suggest planning ahead with nps.gov.
#KrüsApproved V
Savoring: The Salty
As Miami's first artisanal doughnut shop, The Salty is known for chef-made, small-batch craft doughnuts that rotate based on season. As a 100% scratch bakery, they bake everything in house — from the legendary, 24-hour brioche dough to every garnish, topping, and crumble that's sprinkled atop each flavor. Some of our favorite year-round doughnuts include the Guava + Cheese, filled with swirled guava and cream cheese and topped with a pastelito puff pastry streusel; the Hazelnut + Chocolate, featuring hazelnut-infused chocolate, glazed in chocolate ganache, and topped with candied hazelnuts; and the Brown Butter + Salt, in which a vanilla bean cake doughnut is glazed with brown butter. Check it out next time you're near one of their shops in Wynwood or South Miami. It's worth the detour!
Discovering: Art Deco Walking Tour
Did you know Miami Beach is home to the largest collection of Art Deco architecture in the world? Rising to popularity in the 1920s and 1930s, the style is known for its modern and glamorous take on neoclassical architecture, marked by bright, pastel colors, embellished features, geometric fountains, terrazzo floors, chrome accents, and whimsical-looking structures. Debuting in Paris in the mid-1920s, Miami Beach's own collection of Art Deco includes more than 800 buildings dating between 1923 and 1943. Located between 5th Street and 23rd Street, along Ocean Drive, Collins Avenue, and Washington Avenue in Miami Beach, walk through the beachside neighborhood to spot some of the most iconic buildings, including the Colony Hotel, the Clevelander Hotel, the Villa Casa Casuarina, and the Delano South Beach, which was once the tallest building in Miami Beach. For a complete look (which we highly recommend all locals experience at least once), visit the Miami Design Preservation League for guided and self-guided tours of the area.